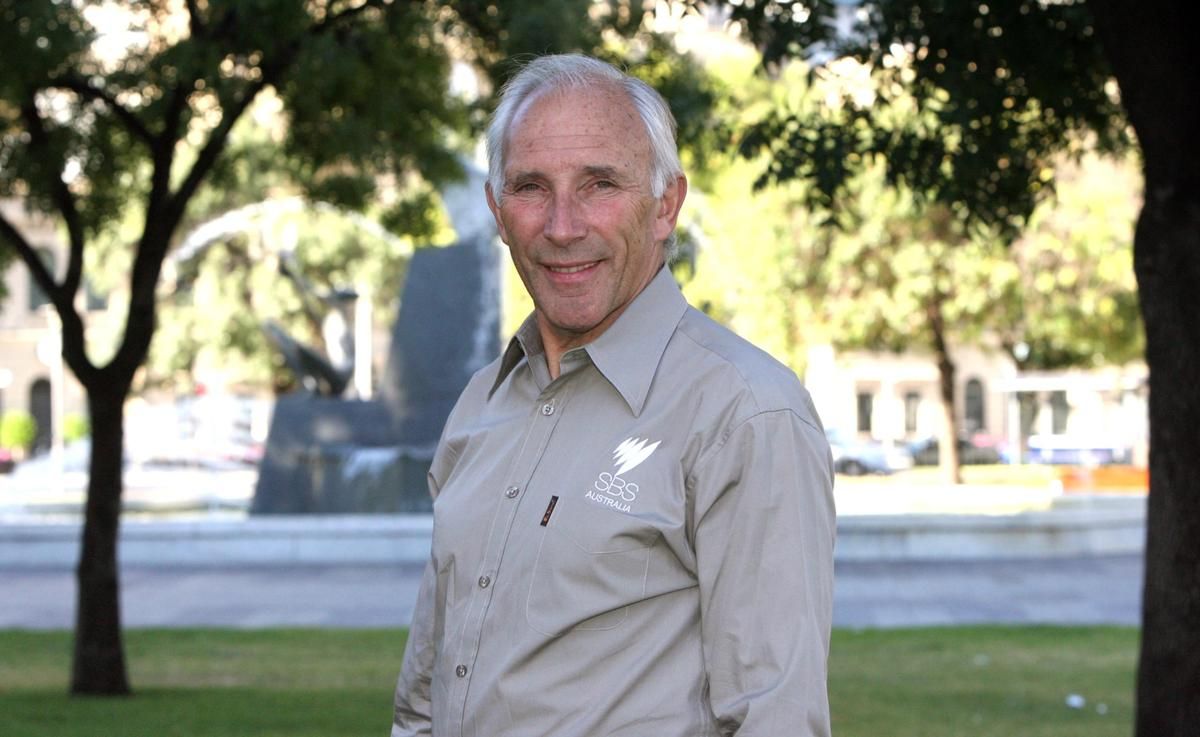 Phil Liggett to return to the CITROËN Bay Crits
He is simply known as the voice – and he has not only been the voice of cycling, but also the voice of nearly 20 Olympic Games and other elite sports. A cyclist turns journalist who has been the soundtrack for the big moments, the great wins, and the pure excitement of the sport for so many of us growing up with the peloton on our TV's.
And while his dulcet tones have been heard across the world's major networks, he has always been a long term friend of the 'Bay Crits' having been involved for decades with John Trevorrow. Phil Liggett MBE will eb back on our shore for this years CITROEN Bay Crits, and sent this insight to our event that kicks off a summer of cycling
****
They have always called the Bay Classic series the fastest crits in the World. A bold statement, but let's not argue, as the riders certainly would not. What a way to start a new year and, what a responsibility for both men and women whose hard-earned reputations have to be displayed on the very first day of a New Year!
I guess I have been involved on the mic for more than two decades and never failed to get excited as the biggest names in Australian cycling do what they do best. Olympic and World champions, Tour de France/ Italy and Spain stage winners, and classic winners, all race as if it were the middle of the year and their future as a professional depended on the result.
The honours list is impressive; McEwen, Aitkin, Davies, Goss, Ewan, McKenzie and Stephens with renowned women, Kathy Watt, Anna Wilson, Oenone Wood, Rochelle Gilmore and Chloe Hosking, all strutting their stuff, months before Europe beckoned and where reputations are made.
There is always one man behind an events success, and there is nothing different here. His name is John Trevorrow, but he only responds to Iffy! If ever Australian cycling, and in particular Victorian cycling, ever owed a vote of thanks to anyone, then John is top of the list.
The Bay Classics have been his baby since Gary Sutton and Peter Steiger won the first events in 1989. Trevorrow, a four-time Australian road champion and Commonwealth Games silver medallist, has never taken no as an answer when he cajoled his sponsors and helpers to continue keeping the races alive.
This is why the Bay Classics continue in a third decade, entertaining the people of Geelong and Port Phillip Bay, with no end in sight. In December, as we will salute the Australian champions of the year, Iffy will only be thinking of the next editions of the fastest crits in the World in January 2024.
Long may they continue to bring pleasure to us all.
Phil Liggett MBE
UK