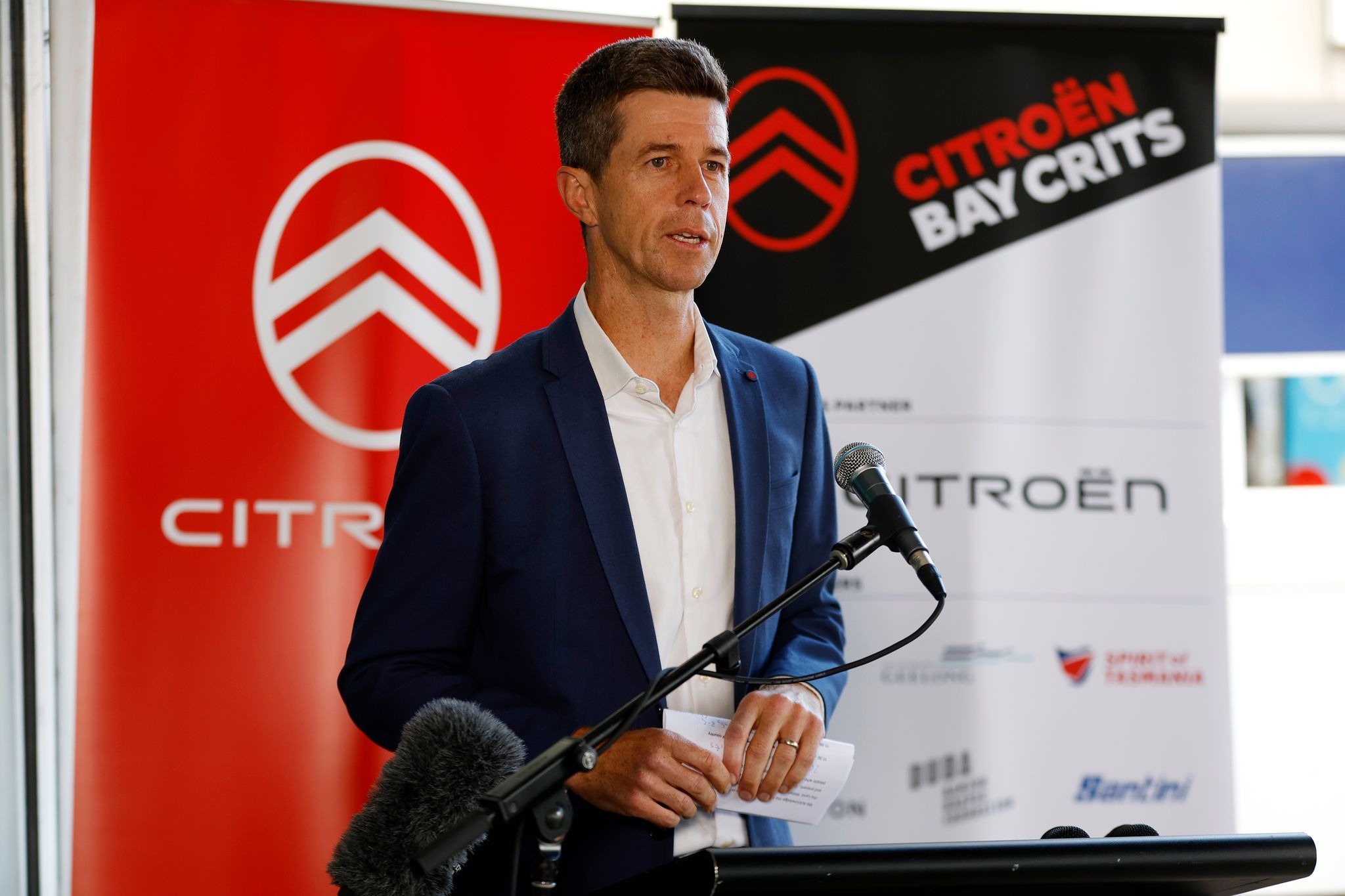 From the Bay Crits to the Tour de France.
From a brave and bold move as teenager this is the journey from the Bay Crits to the Tour de France, an insider's glimpse at our favourite summer event from one of cycling's most recognisable and knowledgeable cycling broadcasters – Our own Matt Keenan with his story of ambition and persistence.
My love affair with the Bay Crits starting in 1992, after a phone call to John Trevorrow pleading for a start. To ride the 1992 edition of the race you needed to be in a team. But I didn't have a team. I'd only been racing for 18 months and didn't know many people in cycling. And, to be fair, I wasn't good enough to be selected in a team. But I found John's number in the phone book, gave him a call and made my case to be the sole individual in the 1992 Skilled Engineering Bay Cycling Classic.
"Sure, why not", John said. So, I paid my entry fee, organised a night's accommodation for the first or seven stages, at Safety Beach, and got my mum to drive me. I was only 17, so I couldn't drive myself. I finished the first stage, racing next to… well, well behind, Glen Clarke, Rik McCaig, Wayne McCarney, Scott Steward and I thought I was big time. Mum drove home and I hooked up with a bunch of other guys in the race, to get a lift andshare some floor space in a caravan. Over the follow few years, I rode alongside Phil Anderson, Robbie McEwen, Neil Stephens, Pat Jonker, Henk Vogels, some of the world's best cyclists.
Ten years later after that first call to John, I was on the phone again asking if he needed some help with the race commentary. I'd commentated on two races at that point and had dreams of calling the Tour de France. Again, John said, "sure, why not". I was to call the support races, then hand over the mic over to Phil Liggett for the elite women's and men's races. It was a voluntary gig and I paid for my own accommodation. It was the best investment I could have made in my career. I got myself an audience with Phil. On the last day of my second year of volunteering to commentate, Phil invited me to call the elite races with him.
Four years later he recommended me to ASO (the owners and producers of the TdF), to commentate on the Tour de France. The Bay Crits launched my dreams of racing against Australia's very best and a stint on the roads of Europe. More importantly, the Bay Crits were a key stepping stone from local commentator to the world's biggest bike race, and I still love being involved.